How Does An Eyelash Growth Oil Help?
4 min read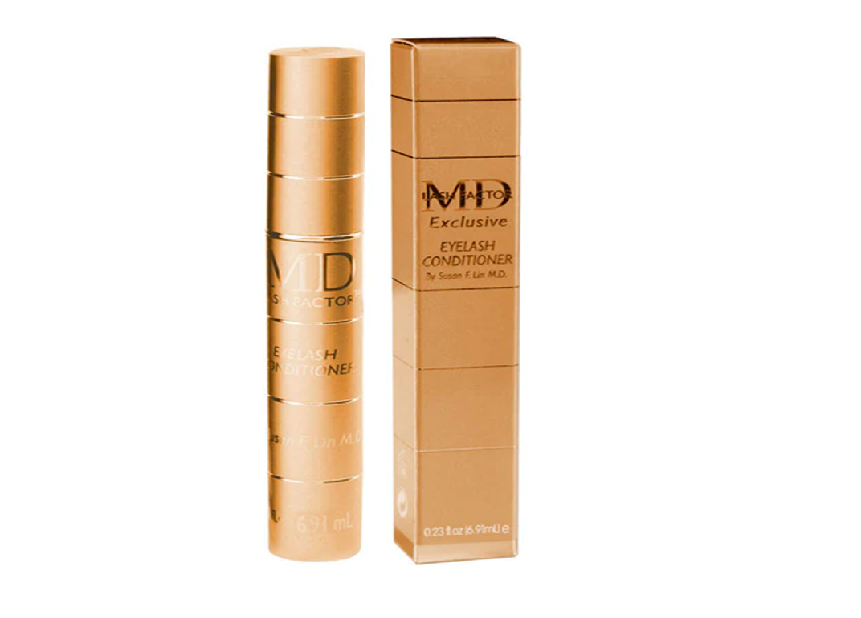 Who wouldn't desire long, lush lashes? We all want them, and while mascara is great for the job, nothing compares to having naturally thick eyelashes. Let's explore how to use castor oil for eyelash development to assist you accomplish that.
The bean of the castor tree is used to make a vegetable oil known as castor oil. It is believed that fatty acids included in castor oil are very good for the skin. Many people assert that regularly utilizing castor oil has helped them grow thicker, fuller eyelashes and eyebrows.
Why castor oil?
It has a wealth of healthy nutrients, including proteins, minerals, fatty acids, and a var
It ontains vitamin E, which promotes the growth of healthy hair.
It possesses omega 9 fatty acids, which deeply penetrate the skin to clear out pores and hydrate hair follicles, making it very nourishing and moisturizing.
It has naturally high levels of ricinoleic acid, which feeds your lashes and hastens the growth of your eyelashes.
It also has the power to stop eyelashes from breaking and to encourage their growth.
It aids in promoting brow growth, giving them the appearance of being thicker and fuller.
How to apply?
Before using any of these techniques, make sure your eyelashes are clean and makeup-free. It aids in preparing the skin around the brows to better absorb the oil. Use only cold-pressed castor oil; it's more effective and all-natural.
Method 1
By carefully putting a cotton swab into the castor oil, you can scoop up a tiny amount of it. Now, carefully apply the oil on your lashes. Castor oil should be removed the next morning with water or makeup remover after being left on overnight. Perform this for a few weeks until you see a difference.
Method  2
Vaseline, coconut oil, and castor oil can be combined to create a concoction that resembles serum. Blend them thoroughly. Using a mascara wand, coat both your upper and lower lashes with this mixture. Leave it on all night, then use makeup remover wipes to remove it in the morning.
Method 3
Castor oil can be used with a few drops of grape seed and almond oils. You can gently apply this mixture on your eyelashes. Once an hour has passed, wash it off. Do it daily for the best effects.
Method 4
By including a few drops of olive oil, which is high in antioxidants and vitamins A and E, you can maximize the advantages of castor oil. Take equal amounts of both oils. Apply this mixture to both your upper and lower lash lines using a clean mascara wand or eyeliner brush. Use makeup wipes in the morning to remove it after leaving it on all night.
Note: When using these techniques, you must be extremely patient. Although they take time, these are all natural and quite effective.
Using Castor oil for Eyelashes has many Benefits:
One of the most underappreciated yet crucial elements on your face, eyelashes frame your eyes and flutter as you blink.
Since we all adore the huge, doe-eyed, fluttery eyelash look, most girls use mascara to make their eyes look more defined, full, and dark. Who wouldn't want their eyes to appear larger and more attractive with longer, more glossy lashes?
Unfortunately, not all of us are blessed with naturally beautiful long lashes from birth. the positive news There are a lot of DIY solutions available that can help you achieve that lovely long-lashed look.
What is the simplest natural home cure for eyelash growth? Castor oil is the only option.
However, a wide variety of eyelash growth solutions are available that can help you get lusciously long, thick lashes.
Then why should you try castor oil, a cheap home remedy?
Well, castor oil has been discovered to be quite helpful when it comes to having longer, thicker eyelashes, aside from the fact that it will save you a tonne of money. Additionally, it can aid in preventing breakage and possibly promote quicker, healthier eyelash development.
Castor oil works by deeply hydrating and moisturizing dry, brittle, and worn-out lashes, providing them with the nutrition they require to reach their full length and height and facilitating the growth of new lash growth.
This is due to the fact that castor oil is bursting at the seams with wonderful nutrients that encourage healthy lash growth. The fatty acids, anti-oxidants, and proteins in this thick oil help to thicken your lashes and provide a lash line that is naturally full.
Applying castor oil to your eyelashes will allow the castor oil's nutrients to penetrate your eyelashes and eyelash hair follicles. The outcome? You can assist in transforming brittle, damaged, and nearly-falling-out lashes into ones that are smooth, healthy, and well defined.
What kind of castor oil works best for eyelashes? Go organic; you want the purest material available as it will be in contact with your eyes.
Conclusion
If you want to increase the thickness and health of your eyelashes, castor oil is a practical, efficient home cure. It can make your lashes stronger and possibly stop them from falling out!
You can anticipate some amazing effects and enjoy your lovely longer lash look in as little as 2-3 weeks if you frequently use castor oil on eyelashes. Therefore, try it out now!