Dermafacial: Complete Guide With Benefits And More
3 min read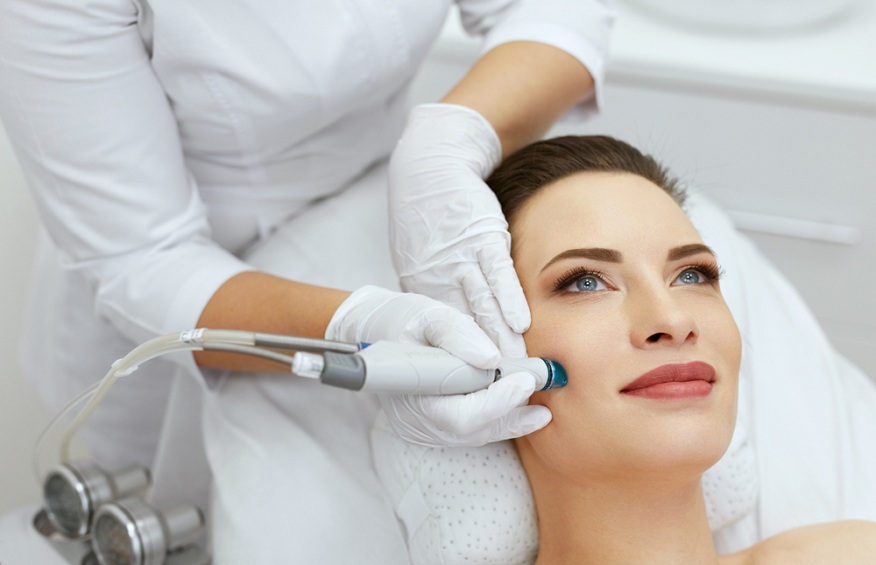 If you've been looking for a way to rejuvenate your skin and combat the effects of ageing, Dermafacial is a great option. This procedure uses a combination of microdermabrasion, radiofrequency energy, and hydrating serums to create beautiful skin that you can be proud of. Let's explore the ins and outs of this treatment and what it can do to enhance your appearance.
What Is Dermafacial?
Dermafacial is a facial procedure that combines microdermabrasion with radiofrequency energy. It uses small exfoliating crystals to remove dead skin cells from the surface of the face, allowing healthier ones to emerge. At the same time, radiofrequency energy is used to stimulate collagen production deep within the dermis layer. This helps reduce fine lines and wrinkles while simultaneously tightening sagging skin. Finally, hydrating serums are applied to nourish and protect the freshly exposed skin cells.
Dermafacial Benefits
One major benefit of such facials is that it is non-invasive, meaning there are no needles or scalpels involved in this treatment as opposed to more invasive treatments such as facelifts or injectables. In addition, this facial treatment has little downtime associated with it—most people will be able to return to their normal activities immediately after their treatment session ends! Finally, many people see results after just one session; however, multiple treatments are recommended for maximum effectiveness.
Can Anyone Have A Dermafacial?
Yes! The beauty of this facial procedure is that it can be tailored specifically to each patient's needs and goals. Whether you're looking for a quick pick-me-up or a complete overhaul of your complexion, there's something here for everyone! However, those who have active acne should wait until their condition has cleared before undergoing any kind of facial treatment as it could worsen their current symptoms.
Dermafacial Cost
Dermafacials have become increasingly popular in India as more people seek them to reduce signs of ageing and restore a luminous and youthful complexion. The cost of treatments can vary depending on the type of facial being performed, the specific ingredients used, and the provider. Generally, dermafacials are relatively affordable when compared to other skin treatments and often significantly reduce the visible signs of ageing, such as wrinkles. Additionally, a dermafacial treatment often requires little to no downtime, making it an attractive option for those who want to revitalise their skin without taking time away from their daily activities. With customised treatments available, patients can find one that works best for them and fits in with their budget.
Dermafacial is an excellent way to give yourself an extra boost in confidence by refreshing your look quickly and conveniently! By combining microdermabrasion with radiofrequency energy and hydrating serums, this non-invasive facial treatment can help reduce visible signs of ageing while providing lasting results over time with multiple treatments. If you want to get started on your journey towards younger-looking skin today, contact makeO skinnsi now! We would be happy to answer any questions you may have about our services or book an appointment for you right away!
makeO Dermafacial
If you are looking for a facial that is dermatologist curated and rejuvenates your skin then makeO skinnsi's dermafacial treatment is the right fit for you. At makeO skinnsi, the experts use dermat approved solutions and offer you an at-home service. You can choose from a range of facials such as oil control, anti-ageing, hydrapolishing, ultra hydrating and more. So if you have been searching for a 'skin doctor near me' online, then makeO skinnsi is your best bet. Get dermafacial treatments at affordable EMI rates of Rs 2,333 per month.