Here is how to know whether a particular luxury watch is a valuable investment
5 min read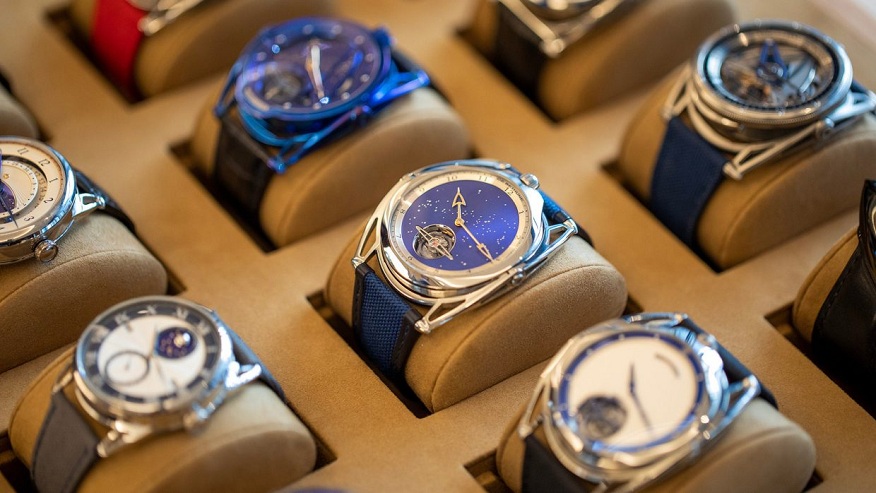 Stylish timepieces are only one aspect of luxury watches. If you choose the correct ones, they may become lovely family heirlooms, be profitable investments, and be examples of accuracy and skill. Some luxury watch companies outperform standard investments like equities, compared to them, or even better.
But you must learn which models hold value over time to invest in watches successfully. More goes into selecting an investment watch than simply perusing gorgeous timepieces and picking your favorite. A watch's aesthetics may make it appealing to the eye, but many more elements go into making a luxury timepiece a wise investment. Here are some things to think about while assessing a luxury watch.
Brand's popularity
It isn't only a popularity contest when it comes to a clash of expensive timepieces with decades of rich artistry heritage. Yes and no. When it comes to investment value, brand recognition is a crucial aspect. However, it is not the only one. No matter how skillfully made, how much demand there is for your watch determines its worth over time.
Additionally, brand status and provenance have an impact on demand. Some watchmakers have a better reputation than others, just as we consider a Rangerover more distinguished than a Toyota.
Therefore, if you're a beginner, it's recommended to stick with the watch companies with a good reputation with investors. Let us look at some of the watch brands that produce timepieces known to appreciate value over time.
Founded in 1905, Rolex is a luxury watch brand that doesn't need an introduction. Known for timeless designs like the Rolex Submariner, the ultimate diving watch, and the GMT-Master, Rolex pieces typically appreciate over time.
Patek Philippe
One of the "Big Three" watchmakers, Patek Philippe, has a strong reputation and a lengthy history of exceptional craftsmanship to support it as a long-running family-owned company. To put it another way, Patek Philippe is Rolls-Royce if Rolex is a BMW. Consequently, a Patek Philippe may cost more and fetch a higher price than a Rolex.
Audemars Piguet
Another one of the "Big Three" Swiss watchmakers is Audemars Piguet. Family members have owned Audemars Piguet since its establishment in 1875. Its most famous product is the Royal Oak, a stainless steel timepiece that went on sale in 1972 for a price that was on par with a gold watch at the time.
Quality of craftsmanship
The quality of the craftsmanship greatly influences a watch's price. Luxury watches aren't just mass-produced in a Chinese factory. The strictest craftsmanship standards, some of which may date back centuries, apply to the most expensive timepieces. For instance, entire teams of watchmakers and craftsmen from Jaeger LeCoultre contribute their talents to manufacture a single clock by using techniques like enameling, engraving, setting gems, and dial decoration.
The artisans at Patek Phillipe take nine months to create their entry-level watch. More difficult pieces can take up to two years to finish. Therefore, you should learn about the watch's manufacturing process before making an investment decision. You'll not only have a greater appreciation for the timepiece you've chosen, but you'll also have a better idea of which timepieces are more challenging to create. Exquisite craftsmanship will increase the value of your watch as an investment.
The watch design
The best action for a novice watch investor is to stick with classic designs that have withstood the test of time. This typically entails staying with a watch brand's trademark or famous model. The Daytona, Submariner, and GMT-Master models are safe picks for Rolex. The Nautilus is the most sought-after model if you're considering a Patek Phillipe. The Calatrava, however, is also a cherished classic and typically costs less than the Nautilus.
What if you prefer a less "classic" design? Is it any less "safe"? No, not always. Before deciding, it's crucial to conduct your homework, consult with watch experts, and browse watch forums to see what others say.
Price changes
Anyone selling anything can profit by buying low and selling high. Purchasing expensive timepieces is similar to investing. Tracking price changes is crucial to determine which models will increase in value over time. How and why do the costs of high-end watches change over time? Supply and demand determine everything.
A watch model can command a higher price, the more in demand it is and the fewer units a watch manufacturer produces. For instance, the rarity of Patek Philipe watches contributes to their exorbitant prices (7 digits!). According to research, the renowned Swiss watchmaker has produced fewer than 1 million watches since 1839. Rolex also makes around 1 million watches in a calendar year.
If you're starting out in the luxury watch investment game, purchasing a watch with a proven track record of price appreciation is ideal. There is no hard and fast rule for how long to keep track of a timepiece, but you should, at the very least, look at the previous six months.
Of course, you can also take a chance on a brand-new model with no prior record of price fluctuation. This is because other elements besides past price changes can be reliable predictors of a watch's future value growth.
The story behind the timepiece
Watches tied to interesting stories are frequently easier to sell than ordinary watches. For instance, it is well known that the legendary Omega Seamaster served as the James Bond timepiece. Daniel Craig often wears it. Therefore, it also receives credit for celebrity endorsement.
Did you know that a watch saved the lives of the astronauts from Apollo 13? The Omega Speedmaster Professional, afterward referred to as the Moonwatch, made history by being the first timepiece to be worn on the moon during the Apollo 11 mission. It was also the watch that the men on Apollo 13 used to time their 1970 return to Earth in their crippled spacecraft; if they had been even one second wrong, they might have perished in space. Such stories boost a watch's value significantly.
The end note
Invest in a luxury timepiece whose value will appreciate over the next few years.