Boxers vs. Boxer Briefs: Choose the Right Innerwear for you
3 min read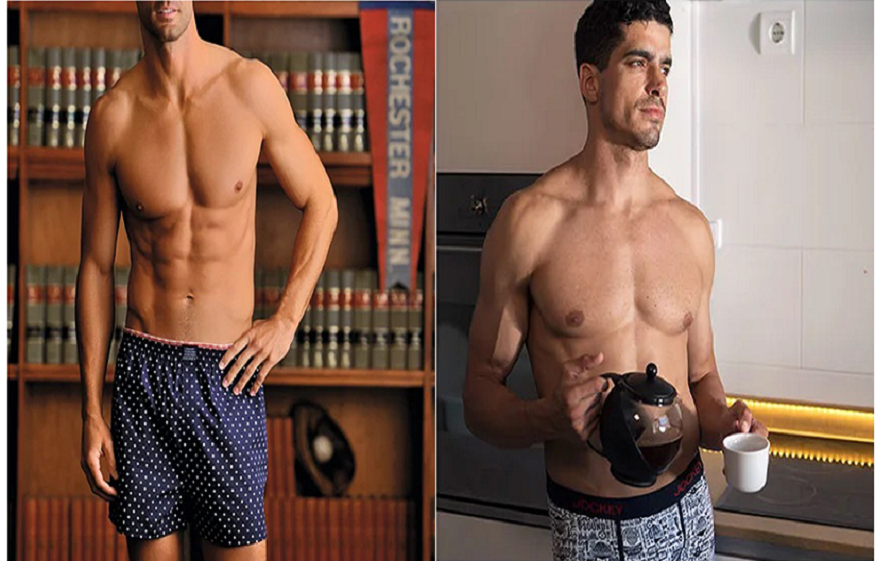 If you are baffled about choosing between boxers and boxer briefs, you have landed on the right page. The choice may vary from individual to individual, depending on the level of comfort and support they need. Some choose between them based on the style and fit they want from their men's innerwear. Here are some considerations for selecting the better of the two. But to make a prudent choice, it is crucial to understand what differentiates one from the other. The key differences are fit, comfort, coverage, and the level of support they offer.
Boxers
Boxes are loose-fitting men's innerwear, typically as loose as a pair of shorts. They provide excellent breathability making the wearer move freely and lounge around in. Owing to their loose fit, boxers allow air to pass between the body and fabric.
They are ideally suitable for lounging around the house or for wearing during sports that do not require much support and body movement. Since boxers are loose fits, they may not be a good fit for more active men.
Boxers provide more room in the legs than boxer briefs do. These men's innerwear could be the best choice for men with thick thighs. They are comfy to sleep in and also fit well under loose bottoms.
Boxer briefs
Boxer briefs fall between boxers and briefs and provide a snug fit to the wearer. This men's innerwear offers optimum comfort and coverage, making it ideal for men who need extra support during the day and for low or moderate-impact sports.
The snug fit makes boxer briefs an excellent option to wear under tighter clothing. You may choose them if you like to exercise or are always on the go. They stay contoured to the body for a flexible, breezy fit you might need to move around comfortably.
Boxer briefs are ideal workout underwear as they are flexible enough to move with you. Try boxer briefs if you have never worn them, and you won't regret this move. If you have a body worth showing off, wear these men's innerwear to highlight the curve of your back and side to look slimmer and fitter and woo your partner. This type of underwear does not bunch up and is less visible even when worn under tight jeans. There are equally good to wear under trousers and loose-fit shorts.
Which one is a better pick?
Only you know what works better for you. If a loose fit is what you need for your sleepwear or loungewear, boxer shorts are for you. They vary in colours, prints, waistbands, and fabrics. They are wardrobe essentials for men who like jogging, morning walk, moderate exercises, or activities that require more room between the legs and the fabric.
Contrariwise, boxer briefs will be the best picks for activities requiring more support and a tighter fit. This type of men's innerwear is ideal for gym workouts and wearing under jeans and tight clothing.
Ultimately, the selection comes down to the level of comfort and support you want. You may also have a few pairs of both for different moods and activities.